PR Events and Exhibitions
A strategic public relations strategy can get you a loyal base of customers. We represent you in a strong form in front of your audience through the trade shows and exhibitions. We ensure that the key goals are set and your customers get the right channel to communicate and know more about your brand. We choose the perfect occasions to launch your brands through our extensive network of adept media partners who know every tiny bit about the events happening around..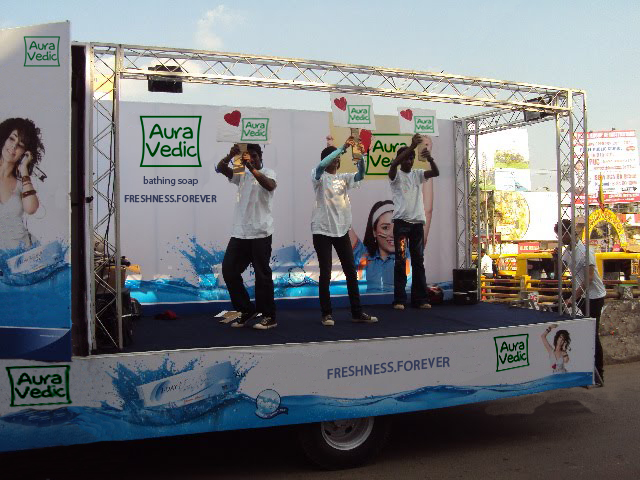 Road Shows
Road Shows harbor great potentiality of throwing in the best combination of information, emotions, and advertisement at the same time. Road Shows have the capability to depict stories and agendas with the use of much more colorful, creative and well-designed use of imagery, act outs and vocals. Adventure Media provides dedicated solutions to bring forth advertisements in various forms within the concept of road shows with minimal effort. The prime concern is to direct the attention of the targeted audience to the less ambiguous messages of promotion regarding a certain brand or product or service, that has been carefully planted within the entire act. Adventure Media encourages involvement of tradition into modern methods to create a harmonious mix of innovative advertisement solutions to advertisement seekers. Steps taken in confidence with Adventure Media are sure to propel advertisers and companies to reach their ultimate goals and objectives at nominal costs and on time.
Tableaus
A striking or artistic grouping, or depiction of a scene usually presented on a stage by silent and motionless costumed participants, which shows a lot of detail regarding any incident or event. Such forms can well be used by advertisers to portray and depict messages by beautifully crafting them, while suiting to advertiser requirements. Adventure Media seeks to use the opportunities within the concept of tableaus and put them to use within the framework of advertisement. Adventure Media hopes to help advertisement seekers by inculcating a touch of traditionalism into their advertisement campaigns while making sure that the actual message is communicated to the advertiser's targeted audience. Tableaus add an image of freshness to the entire advertisement campaign and is a powerful tool capable of grabbing the attention of thousands of eyes at once when placed at a position of public intersection or places of public interest.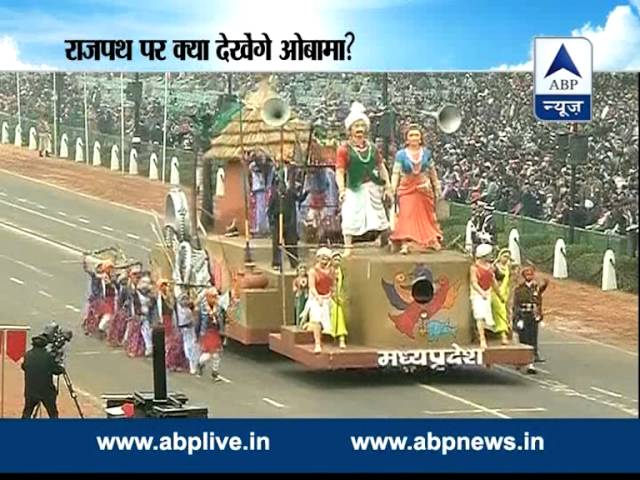 Exhibitions
Exhibitions are a great way of mass public engagement. Adventure Media is dedicated to helping customers enhance their influence by building a platform to show and popularize their products, ideas, brands and services. The professional team and impressive advertising and design capability of Adventure Media provides customers with innovative, colorful and informative novel exhibition design and excellent advertising products. Adventure Media seeks to elevate the level of advertisements which shall be rendered to clients and customers. With a wide range of formats starting from billboards to banners, it is the prime objective at Adventure Media to ensure highest possible engagement techniques to be put to use. This is done in order to invoke interest into the target audience, while giving out a fully detailed, innovative and colorful approach to the entire concept of exhibitions as part of advertisement.
Celebrity Endorsement
Celebrity endorsement is when a famous person uses their notoriety to help sell a product or service. The benefits of using a celebrity for advertising are the ability to: Build brand equity, meaning brand power is acquired through the name recognition, which allows the company to achieve larger sales and profits. Celebrity Endorsement is a great way of invoking huge mass interest in conversion to future prospects. Celebrity Endorsement is the way of using a popular public figure who is idolized by a large number of people, as a front to the entire advertisement campaign, where the individual acts in accordance to the campaign guidelines. Adventure Media helps advertisement seekers devise well-sought out celebrity endorsement plans and their strategic implementation, targeted in accordance with regional and demographic specifications.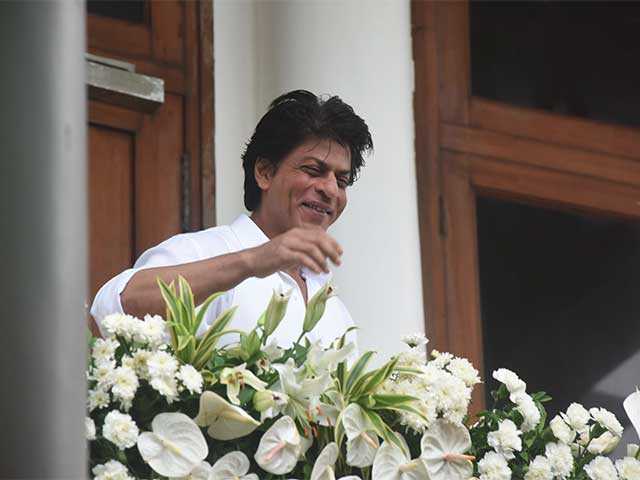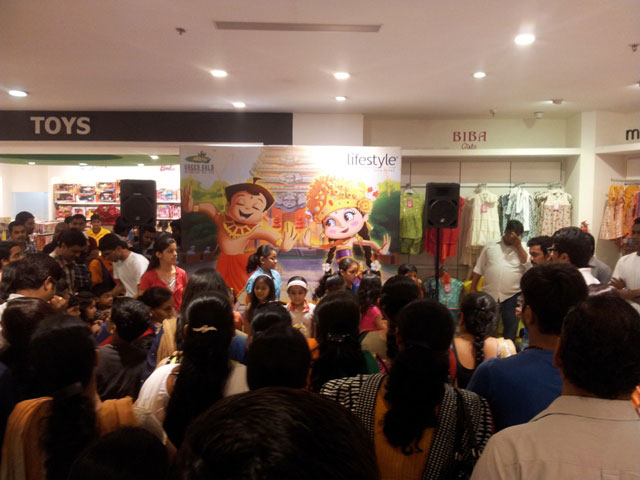 Product launches
Product Launches are a great way of bringing a new offering to the notice of the general public. Once the brand has created an idea for a product, tried it in the market and gauged its readiness to launch, the production begins, and the marketing campaign commences. In order to obtain a successful product launch, it is essential to get the word out about the product, brand or service and entice people to buy it, and once the product is launched, the advantages become evident for the advertisement seekers or companies. Adventure Media engages into pro-active creation of creative and newer formats of innovative product launch ideas and concepts. Adventure Media seeks to pave the way for eaiser idea generation for better advertisement opportunity provision to its clients at competitive rates and with timely delivery of services. At Adventure Media, it is of prime importance to ensure quality production of services rendered in order to help clients stay ahead of the curve.
Dealer Meets
Dealer Meets are a very cost effective way of successfully bringing out offerings to the public. Ensuring that advertising is compliant is crucial for dealers and hence, and it is of equal importance for dealers to manage time by decreasing the need to rework advertisements that do not meet the specific requirements of the advertisers. Since advertising is a crucial part in the process for creation of awareness of any brand, product or service. Adventure Media seeks to help clients in developing creative and well-oriented strategies for executing successful dealer meets with the prime objective of making their presence felt in to the market while aligning the advertisements in accordance with the objectives and at keeping the costs low at the same time. Adventure Media plans to aid clients in gaining far-fetched reach across the nation and obtain coverage of all demographics.