Services
"Our success is closely linked to the success of the enterprise that we work with. Companies working with us have a clear chart of corporate responsibility that we believe in and adhere to."
We have 20 years of expertise in the field of economic and social cooperation between Europe and India.
Our strength lies in a work experience that spans 40 years, 48 countries across 4 continents with an emphasis on India.
Business Development is at the heart of every project undertaken by the team at Michele Janezic Agency.
Our Services:
Identification of opportunities
Validation, qualification and cross checking eligibility of partners/ clients
Contacting potential partners or clients
Strategic planning
Identification of target market
Identifying and defining the time line for each project
Upstream marketing strategy
Lobbying at state and national levels for speeding up trade agreements etc.
Assistance in Implementation: Legal, Organizational e.g. Recruitment, training and nursing of managerial staff in dealing with multi cultural issues.
Project Planning
Our Target Sectors
Small and medium French enterprises dealing with: food and agriculture equipment's, automobiles, infrastructure, telecom, electronics, service providers, textiles and luxury goods.
Indian enterprises dealing with IT outsourcing and body shopping, bio technology, distribution and partnerships.
Our Approach
Targeted to ensure the best deployment of effort and investment
Targeted at specific sectors only
Targeted at the most pertinent opportunities
Integrated (right from identification to implementation) to ensure a better success rate
An expertise in Indo-French cooperation and alliances spanning 20 years
A strategic network of key players in the French and Indian industrial and political scenario. A network of various experts in all pertinent fields possible.
A strategic mix of French and Indian employees to bring the about the best of both cultures.
We believe in a dynamic communication strategy to strengthen our business development activities.
Since 1998, our activity of valorisation of industrial competences cannot be disassociated from our policies regarding business development. These activities have been restricted solely to two countries (France and India) and have hence served in strengthening our commitment and knowledge
Sustainable Development
We believe in a synergistic combination of ethics and economics.
Sustainable development with emerging industrialized countries is integral to the tradition and practice of our enterprise. It is also integral to our participation in trade agreements of industrial and public authorities.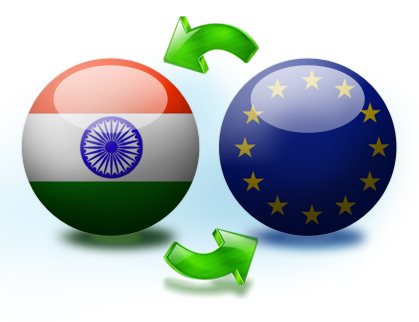 Get More Info
---