Do business between Europe & India.
Expand into new markets with confidence.
Tell us about you plans, we'll identify opportunities for your business. Together, we will define target markets and timelines for your projects.
Our mixed-marketing approach ensures projects are successfully executed through effective lobbying at the state and national level, effectively minimizing costs and turnaround time.
Because we have more over 25 years of experience in international trade between Europe and India, our agency does business with industry leaders in a wide variety of sectors.
Talk to us today and forge strategic alliances that spell success.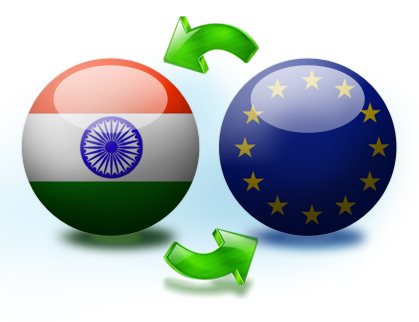 Have your business and office in India with us.
Setting up a business entity can be a legally and administratively daunting task. We are your front office until the time is right for you to be your own entity abroad. At that time, we'll also handle the legal and administrative issues associated with setting up your company.
Entering a foreign country with a new corporate culture can be rather puzzling. We can guide you. We introduce you to the right people and provide you with warranted advise on important issues. We make sure you're not a newcomer. It's why you'll feel confident expanding into new markets with us.
Tell us about your vision, we'll see it through.
Get a turn key project for your business.
We are a full service agency. Need a factory, looking to export your products or sell your services? We can see your project through from concept to market. Our experts have the know how to acquire, construct and sell physical infrastructure.
We recruit and train personnel locally and internationally. Michele Janezic Agency understands how important your executives are to your mission's success. We make sure they smoothly integrate into your corporate culture.
Discover what a turn key project can do for your business.
Companies doing business through us
Group SERAP
Amul
Reliance Industries Ltd.
Son et Lumière
Testimonials
"The visit is unforgettable and also the information shared by your colleagues with us is very much informative and would definitely help us in planning our future operations." – B.M. Vyas, Managing Director – GCMMF (Amul)
Why you'll profit from working with us
First-return on investment usually within 18 months
Business contacts at the highest levels
Effective lobbying at strategic points in the process
A multi-faceted and dedicated team of Indian and French consultants
International business standards
Ethical and sustainable business values
26 years of experience in international trade with India